FYL-900 Perkins Full Hydraulic 2 Ton Vibratory Mini Road Roller Compactor for Sale
Application:
Mini Road Roller Compactor 
Used for compaction of asphalt surface, compaction of gravel, sand and other projects.
The ride on vibratory roller is small-size vibratory roller, applied to mending and maintaining various roads, expressway shoulder, roadside walk, parking area, sports ground and garden lawn.
They are especially suited for compaction of narrow areas as pipeline channel and drainage trench etc.
Double Drum Vibration Roller
Features:
Mini Road Roller Compactor 
1.Operating radius is small, can work in a small area;
2.International famous Perkins diesel engine or HONDA petrol engine ,international brand, quality assurance,
superior performance; Double Drum Vibration Roller
3.With international famous brand hydraulic drive unit,and speed adjustable,easy to control;
4.Hydraulic steering and vibration,reversing conveniently and high performance;
 5.International renowned NSK Bearings, MITSUBOSHI (Samsung) belt, 
 to ensure the work performance of the machine; 
 6.Electric start,easy to operate;
 7.Surface spray,beautiful appearance,rust resistant.
Mini Road Roller Compactor 

Mini Road Roller Compactor 
| | | |
| --- | --- | --- |
| Model | FYL-900C | FYL-900 |
| Walk Speed | 0-8km/h | 0-8km/h |
| Climbing Capacity | 30% | 30% |
| Drive | Hydraulic transmission | Hydraulic transmission |
| Vibration Control | Electromagnetic Clutch | Electromagnetic Clutch |
| Vibration frequency  | 65HZ | 65HZ |
| Exciting force | 30KN | 30KN |
| Water tank | 100L | 100L |
| Hydraulic oil tank | 60L | 60L |
| Engine Model | Perkins 403D-11 | HONDA GX630 |
| Power | 25HP | 20HP |
| Steel Wheel Size | 560mm*900mm*2 | 560mm*900mm*2 |
| Net Weight | 1800kg | 1600kg |
| Starting Mode | Hand/Electric | Hand/Electric |
Mini Road Roller Compactor 
Figure Photos
Mini Road Roller Compactor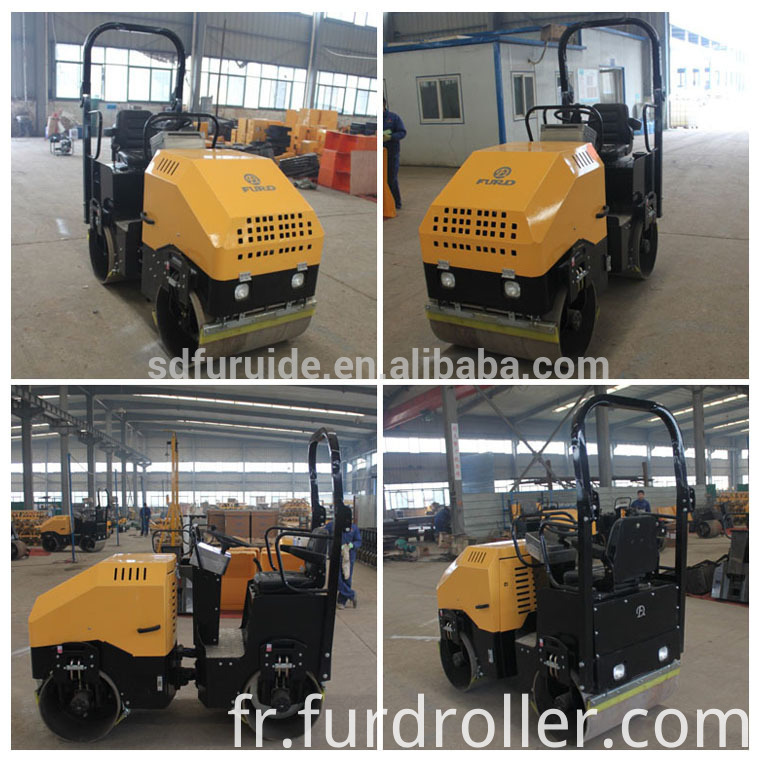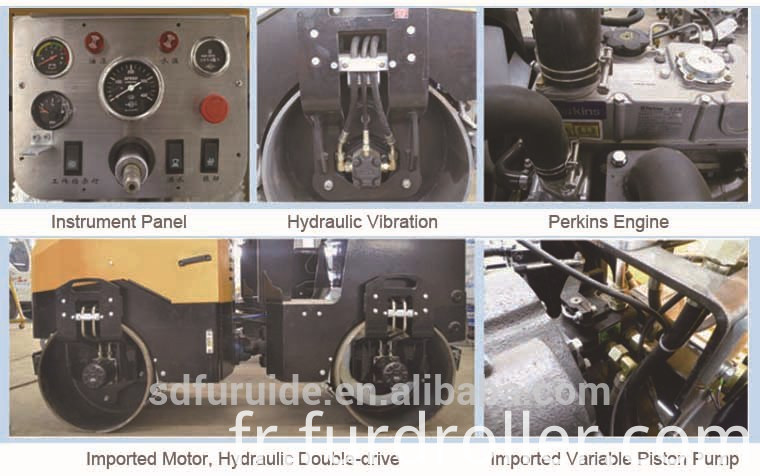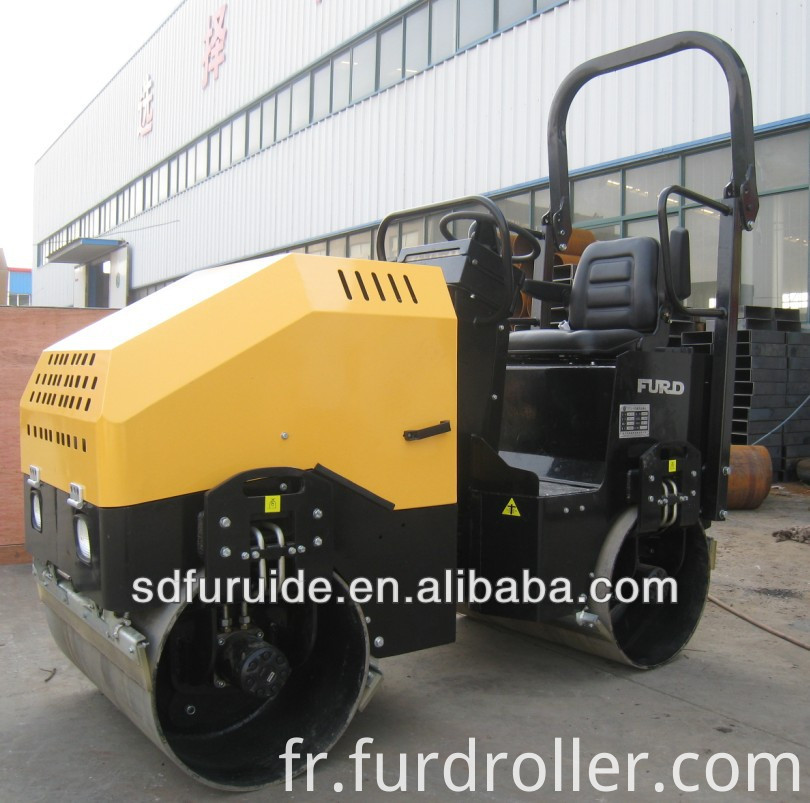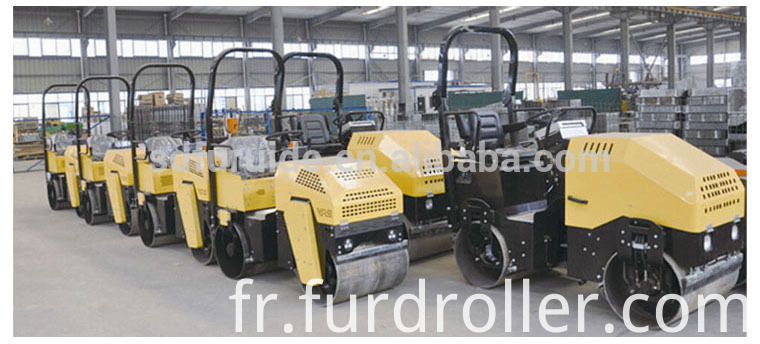 Package for FYL-900 Series Full Hydraulic Vibratory Road Roller Mini Road Roller Compactor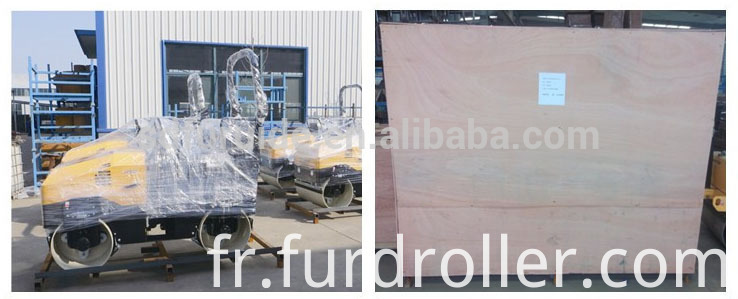 Our Ride on series Double Drum Vibratory Mini Road Roller Compactor 
FYL-900 ( Full hydraulic,Perkins diesel engine ,2 Ton weight,3 Ton vibration force)
FYL-880 (Hydraulic drive & steering,Water-cooled diesel engine,1 Ton weight,2 Ton vibration force)
FYL-850 (Hydrostatic drive,Air-wooled diesel engine,800kg weight,2 Ton vibration force)  
FYL-850S ( Hydrostatic drive,Water-wooled diesel engine,800kg weight,2 Ton vibration force)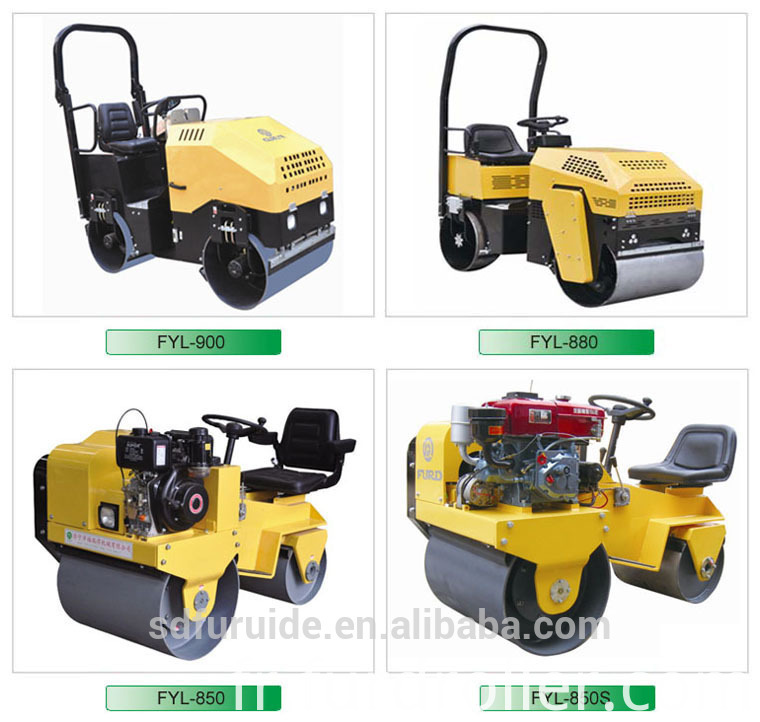 Company Information
Mini Road Roller Compactor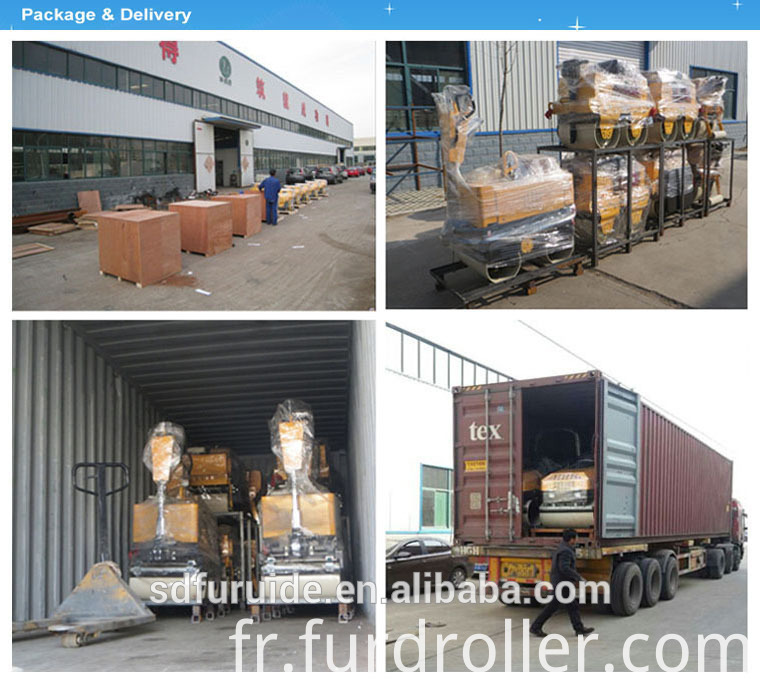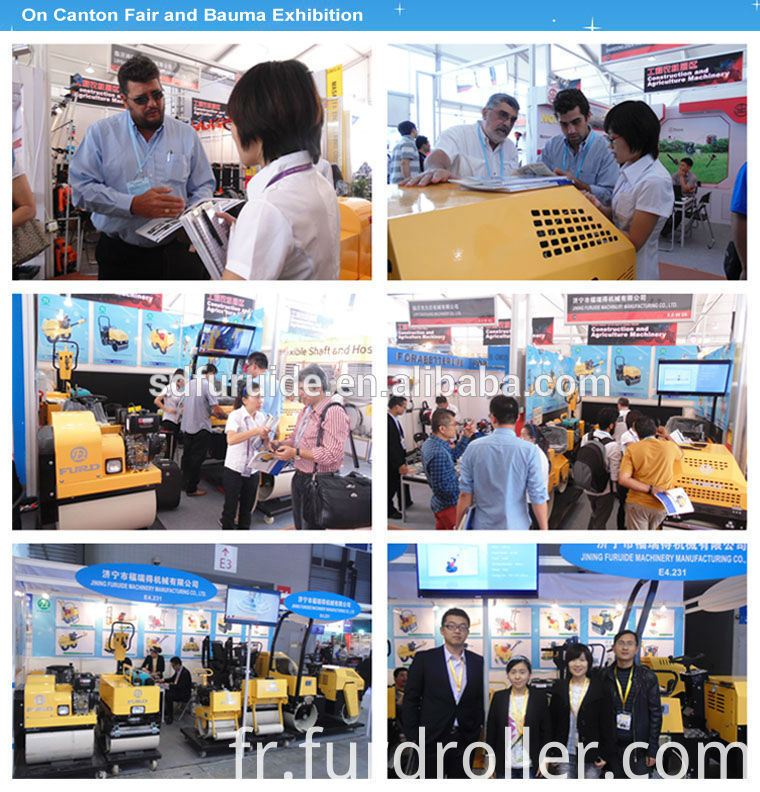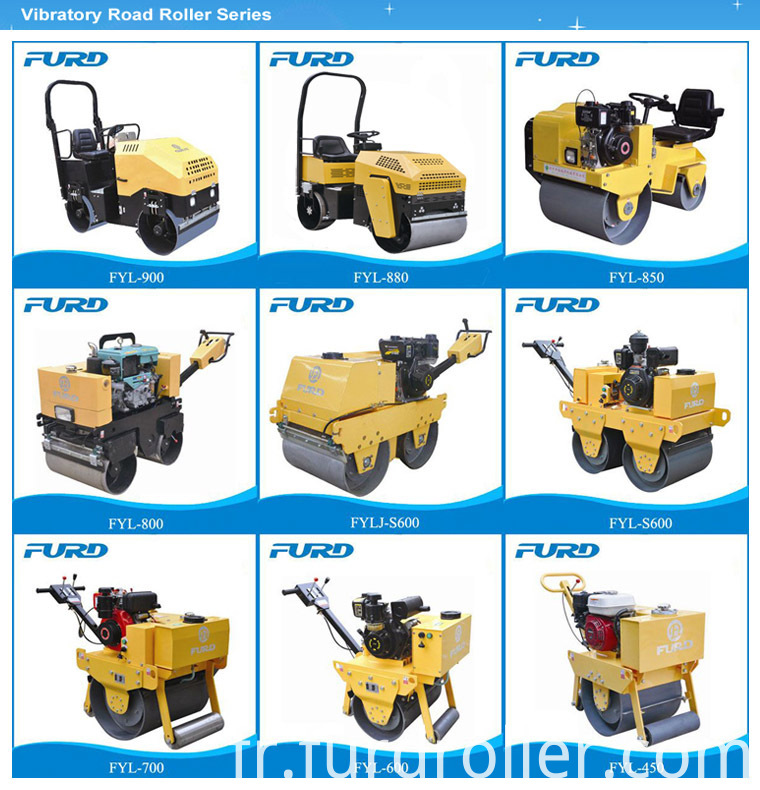 Certifications
Mini Road Roller Compactor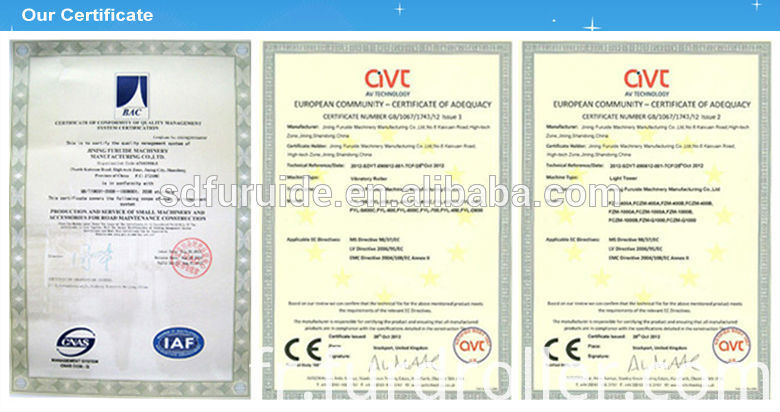 Our Services
Mini Road Roller Compactor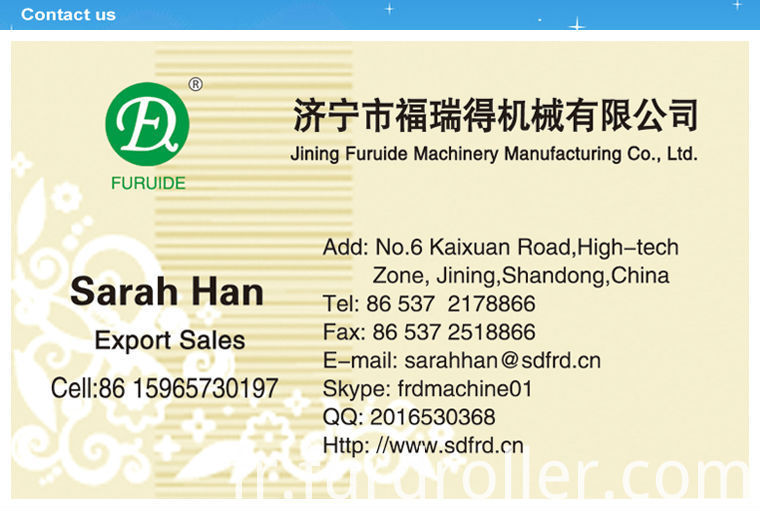 Mini Road Roller Compactor